News for Thursday, September 29, 2016

| More News



The Colorado River Indian Tribes 44th Annual CRIT Native American Days Fair & Pow Wow will take place from September 29th - October 1, 2016. Click on the Departments tab to your left and find CRIT Native American Fair & Expo for all the registration forms, flyers and contact information.

UPDATED. CRIT Neighborhood Watch Program notice just released by CRIT Homeland Security Director Tina Evans. Sign up for FREE training today! If you have any questions call (928) 669-1255.

PUBLIC SERVICE ANNOUNCEMENT
The CRIT Utility Department will be physically moving to 1000 W. Agency Road. Offices will be closed March 23rd and possibly the 24th. Payments for Water and Refuse can be made there and no longer at the CRIT Administrative complex. Thank you for your cooperation. Any questions please contact (928) 669-9151.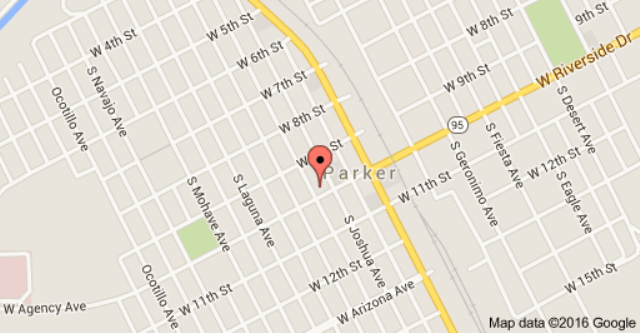 The following individuals need to update their addresses with the Enrollment Department. Mail is being returned due to mail not deliverable as addressed, unclaimed or box closed or left no forwarding address. Our office hours are from 8:00 a.m. – 5:00 p.m. Monday thru Fridays, make an office visit or send an e-mail or fax in providing an updated address. Also, you may call the Enrollment office to update your information on file. Take responsibility in providing your current address with our department so that any notices or mail-outs to the tribal membership can be delivered to each enrolled member of the Colorado River Indian Tribes. If, you recently updated your address with our department please disregard. If you have not made any efforts to make contact with our Enrollment office please do so at you're soonest convenience. We would appreciate your cooperation in this matter.
Abendroth, Todd Allen

Amador, Leisa Beeson

Ameelyenah Sr., Derrick Jay

Ameelyenah, Aileen

Ameelyenah, Charley Joseph

Ameelyenah, Cynthia Gail

Anderson Jr., Mickey Roy

Anderson, Joann

Andrade, Carmen Guadalupe

Aspa, Amber Capri

Aspa, April Marie

Aspa, Camille Lauris

Baker, Derek Lane

Barrackman, Charlee Kaye

Bedell, Leroy

Begay, Thelma Jean

Bloxham, Dominique Willow

Bryan, Gloria Jean

Bullock, Albert Alvin Gary

Burns, Louis Allen

Burton, Taralynn Rae

Carlyle, Elissa Sally

Carter, Naomi Rose

Castellanos, Robert Christopher

Chapman, Natalie

Chavez, Anthony Alfred

Chavez, Augustine Rodriguez

Chavez, Christal Marie

Chavez, Lisa Lynn

Chavez, Maria Lupe

Cleveland, Jeanie Lydia

Cook, Lisa Adalynn

Cox, Janice

Cuadras, Rhesa

Cuellar, Nolan Brendon

Cuellar, Ryan Colin

Davenport, Michael Dennis

Davidson, Ricky

Davis, Sarah Jane

Degner, Joseph Daniel

Delma, Artemia Evon

Deysie Jr., David Peter

Deysie Jr., Derrick Lee

Dick, Cecilia Faye

Dick, Shyla Roze

Dixon, De Angelo

Dock, Steven Ryan

Drennan Jr., Stacey Kevin

Drennan, Bianca J.

Drennan, Brandy Kay

Drennan, Eric Leodegario

Drennan, Javen Ann

Drennan, Kelly Jean

Drennan, Marcus Ray

Drennan, Nathan Allen

Drennan, Rikki Alison

Drennan, Taryn Lea

Eddy, Irena Marie

Elmer, Maynard Gary

Enas, Donella

Enas, Ethlyn Mae

Esparza, Neisa Lorraine

Esquerra, Leandro Flint

Esquerra, Marques Chas

Esquerra, William James

Eswonia, Blanchard Blair

Evans, Laura Marie

Evanston, Bow

Fernandez, Radley Allen

Fisher Jr., Deron Ray

Fisher, Andrew Alan

Fisher, Celina Michelle Davida

Fisher, Deron Wallace

Fisher, Elaine Rose

Fisher, Galen Devenny

Fisher, Lucas Allen

Fisher, Roxanne

Fisher, Sonny

Fisher, Sr., Jack Edward

Flagler, Christina Michelle

Flagler, Regina Marie

Flores, Daniel Mark

Flores, Diana Lynn

Flores, Marcela Marie

Flores, Monique Patricia

Flores, Renee Lynn

French, Sheila Fisher

Gates, III, Larry Aaron

Gilcrist, William

Goligoski, Sean David

Gomez, Bianca

Gomez, Luis Raul

Gonzales, Davida Monique

Gonzales, Trinidad Frank

Gonzalez, Lester Ramon

Goodman, Joshua Manuel Earl

Goodman, Wanda Lee

Gorman, Gloria Jean

Gorman, Judy

Graves, Allegra Mae

Gray, Dustin Alwyn

Harper Jr., Courtney Gene

Harper, Tricia Marie

Heanes, Haily Elizabeth

Heredia, Cynthia Diane

Heredia, Francine M.

Herrin, Douglas Daniel

Herrin, William Kenneth

Hickman, Wayne Lee

Hill, Erica Jean

Hock, Donald Patrick

Hogan, Darryl Dwayne

Hogan, Tennille

Holmes, Dorita

Holmes, Gilbert Lee

Homer, Courtney Jon-Gary

Howard, Franklin Dee

Howard, Justin Marlon

Howard, Laryn Cooper

Humeumptewa, Brian Alan

Humeumptewa, Gretchen

Hunter, Eric Todd

Hunter, Sabrina Jean

Ingole Jr., Michael Anthony

Ingole, Rose Marie

James, Esther Lucille

Jefferies Jr., Cody Joseph

Jimenez, Ashley Nicole

Jimenez, Lorena Vanessa

John, Jerry Vernon

Johnson Jr., Weldon Brent

Johnson Sr., Brandon Allan

Johnson, Deaun Lashaun

Johnson, Doria

Johnson, Jamie Lynn

Johnson, Jolene La Ree

Johnson, Mickey Sue

Johnson, Doris Faye

Knighton, Jai Malone

Lacy, Lonnie Charles

Leivas Jr., John Cruz

Leivas, Danielle Faythe

Little, Stewart Curtis

Logan, Lisa Marie

Lomayesva, Valerie

Lopez, Andrea Marie

Lopez, Arrow Nicholas

Ludington, Darci Lynn

Ludington, William Patrick

Macias, Dava Joy

Macias, Esperancita

Mahkewa, Paulette Marie

Mark, Nichol Lizette

Martin, Damen Peter

Martin, Dennis Curt

Martin, Rose Ann

Martin, Terence Hugh

Martinez, Gregory Isaac

Martinez, III, Carlos Jacob

Martinez, Joseph Elias

Martinez, Lilian Elaine

Martinez, Marissa Valentina

Martinez, Nicholas Treat

Martinez, Ramiro Lee

Martinez, Savannah Naomi

Mayfield, Latrice Marie

McCabe, Allan Anthony

McCabe, Allison

McCabe, Nataani Thunderbull

McCarthy, Michael Joseph

McCowan, Justeendanielle Marie

McDonald, Clara Geraldine

Meza, Raymond Sipriano

Mike, Joseph Rayne

Mike, Jr., Gerald

Mike, Justin Ray

Mike, Sr., Gerald

Milazzo, Faye Leann

Milazzo, Michael James

Milazzo, Taylor Deann

Miller II, Michael Quin

Mitchell, Bronson Rogue

Mitchell, Steven Carl

Moreno, James Anselmo

Munoz, Fabian Alex

Naranjo, Norma Linda

Nash, Nathaniel

Neel, Sarah Marie

Nez, Evelyn

Nez, Kevin Tahnezzanii

Nez, Sheila Louise

Nopah, Julie Ilean

Nopah, Kae Leen

Nopah, Kellee Renae

Nopah, Shea Lynn

Norton, Carlo Raul

Olivares Jr., Juan

Olivares, Vanessa Monique

Pablo-Trevino, Christina Marie

Padilla, Teresa Jennifer

Patch, Cornell Armand

Patch, Jason Shane Eagle

Patch, Myles Allen

Peeler, Cheyenne Danielle

Peeler, Nicholas Andrew

Pintor, Mischelle Renae

Polacca, Mona Ann

Polacca, Skeet Charles

Powsey, Deadre Akneesha

Pratt, Michael David

Quijada, Jesse Thomas

Quijada, Maricela

Ramos, Elizabeth Dihan

Rasho, Ivan Lee

Ray, Eugene Carl

Reyes, David M

Rios, Darlene Lupe

Rios, Rebecca

Rivera, Richard

Robles, Ulysis Sebastian

Rodriguez-Pablo, Juan Carlos

Romo Jr., Manuel Mc Clish

Russell, Lawrence Phillip

Russell, Nikari Lynn

Salgado Jr., Raymond Isaac Fisher

Sam, Erica Marie

Saune, Noconi Inkah

Schable, Gerhardt

Scott Jr., Merving

Scott, Dennis Randolph

Scott, Randee Yvette

Scott, Stephen Drew

Seechoma, Tanya Lynn

Sekaquaptewa, Phillip

Sharp, Barry Eugene

Sharp, Bradley Lynn

Sharp, Jack

Sharp, Jessica Marie

Sharp, Lynette Rose

Sharp, Rebecca Jean

Sharp, Sr., Travis Blaine

Shirley, Stanley

Sholl, Garrett Everett

Short, Sr., Marlon Gary

Shortey, Kimberly Jean

Silva, Phillip Daniel

Simms, Rebecca Evaline

Smith, Dawnalda Ruth

Soliz, Kristina Kate

Soto IV, Alfonso

Sowsonicut, Trent Ceienna Ray

Spivey, Clover Danielle

Spivey, Jr., Darren Anthony

Stanley, Mary Adelle

Stevens Jr., Truman Harlow

Stevens, Waylan Grant

Stillman, Erma Marie

Stone, Leanne

Stone, Teddy Jay

Strange, Christian Ray

Sullivan Jr., John Wesley

Swick, De Alva

Tahbo, Melissa Lauren

Tarin, Edna Alma

Torres, Joseph Robert Clifford

Torres, Michael Johnson

Townsend Jr., Troy Todd

Tsosie, Michael Philip

Turner, Paige Taylor

Uribe, Isiah Kenneth

Vasquez, Richard Allen

Vasquez, Tricia Marie Scott

Velarde, Rosemary

Velarde, Steven Emilio

Wagner, Jr., George Daniel

Walker, Dottie

Webb, Harm D.

Webb- Seviera, Mister Xavier- Victor

Welch, Steven J.

Welsh, Alvina

Welsh, Brook

Welsh, Danette

Welsh, Vanessa Gale

Welsh, Wilhelmina

Welsh-Munoz, Elizabeth Mary

Wesson, Adam Sumaghmakom O

White, Alexandria

White, Jean Marie

Whitney, Stephanie Dawn

Whitney-Alcantar, Antonio Shakir

Williams, Hugh Ronald

Williams, Shade Martin

Wilson, Janine Delores

Wood, Pamela Fae

Yellowboy, Jor-El Marley

Zeyouma, Jarrod Alan


REGARDING TRIBAL DISTRIBUTION:
If you have not received your Tribal Distribution as of today, please make contact with our office to obtain a 2015 Tribal Distribution Form. We have the forms for the Adults and Minors. It is very important to keep in contact with the Tribal government so that you may be informed of the notices to the tribal membership regarding any future Tribal disbursements. We look forward to hearing from you.

REGARDING NEW PARENTS/ GUARDIANS:
Attention Parents come pick up an enrollment application and begin the process in enrolling your child today! Applications are available at the Enrollment Department or can be mailed upon request of the parent. Get your child enrolled today! If, you are unsure of the eligibility of your child contact our office and the staff will be happy to assist you with any questions you may have concerning your child's eligibility. The focus for the Enrollment Department over the next several years will be about increasing Tribal membership and about stabilizing our operations and becoming the most efficient and effective with our resources to provide service to the tribal membership.

There was approximately twenty-five (25) deaths for the year 2015. The tribal membership as of today is 4,272 enrolled members of the Colorado River Indian Tribes.

--The CRIT Enrollment Office




The Career Development Office is currently taking Higher Education and AVT applications for the 2017/2018 terms

The Higher Education Program is designed for students pursuing an Associate (Arts or Science), Bachelors, and Masters or Doctorate degree. Qualified candidates will attend a community college or university. The deadline to submit paperwork is June 30, 2017

--------------------------------------------------------

The Adult Vocational Training (AVT) Program is designed for students pursuing a Certificate, Diploma, or an Associate of Applied Science degree. Qualified candidates will attend a trade school or community college that offers certificate programs. The deadline to submit paperwork is June 30, 2017.

Direct Employment (Job Enhancement) program pays for training that will enhance your current job. Relocation expenses are also available to newly hired tribal members moving out of the area. Please contact for further information. Applications are accepted year round and as funding is available.

Youth Services is designed to help with graduation expenses, boarding school allowance/travel, camps, leadership conferences. Applications are accepted year round and as funding is available.

Incentive Bonuses: Currently funded Higher Education/AVT students who make Dean's/Presidents list and Adult Vocational students who have perfect attendance are eligible for a cash bonus. (First come first serve basis, please call for more information.

Computer allowance: Must be currently funded, be considered a sophomore in your degree progression, in good standing with the college and maintaining a 2.5 GPA or higher. Funding is limited and available as first come first serve. Please call for more details.



Fawn Tahbo, Director

Merial Scott, Administrative Asst.

Jillian Esquerra, Secretary

26600 Mohave Road

Parker AZ 85344

928-669-5548 Main #

928-669-5570 Fax #

The application process can be approximately 4-6 weeks to complete; therefore, it is important to begin immediately. Incomplete/late applications will not be accepted. If you should have any questions regarding the process, please contact our office.


-------------------------------------------------------





---
---
---
---
---
---
---
---
---
---

WELCOME
On behalf of the people of the Colorado River Indian Tribes, welcome to our Tribal web site. We hope you will find all the information you need to communicate with Tribal members and departments, conduct business with Tribal entities or learn more about our people and their rich heritage. Please feel free to contact us at feedback@critonline.com if you have any questions about CRIT or would like more information on our Tribal government, services and people.





---

Tourism Spotlight






One of our top tourist attractions, the Poston Monument marks the location where more than 17,000 Japanese-Americans were interned during World War II.

More...


---

Visit Colorado River Indian Tribes and CRIT Manataba Messenger on: